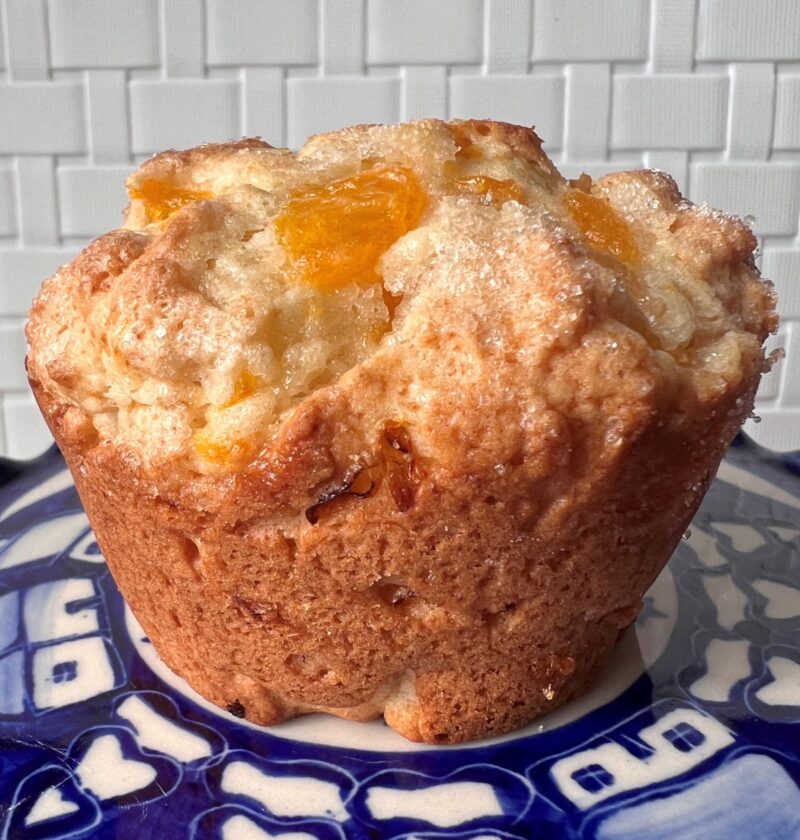 Yields:

6 Servings
Difficulty:

Easy
Prep Time:

10 Mins
Cook Time:

25 Mins
Total Time:

35 Mins
Mandarin orange muffins have a pleasantly subtle and light taste. They are not too sweet and pair well with a morning coffee. In my home, these muffins disappear on the same day they are made.  The recipe is quick and requires very few ingredients that are basic. It uses mandarin oranges and their syrup, resulting in a light texture and a mild and pleasant taste. They are perfect for weekends and holidays.
I like these mandarin orange muffins a lot because they are moist, light in texture, and very tasty. Mandarin oranges add a delicate citrus flavor and prevent the batter from feeling cakey.  Truly lovely combination worth trying out.
If you are looking for more muffin recipes. Here are some of mine:
Preheat oven to 400F. Lightly butter a large muffin pan (6 muffins). Set aside. Sift flour, baking powder, and salt. Mix well. Open the mandarin orange can, drain the syrup, and save it for the next step. You should have about 1/2 cup of syrup.

In a separate bowl, mix syrup, sugar, vanilla extract and egg. Add slightly cooled butter and stir until combined.

Add wet ingredients to the dry ones. Using a spatula, stir the batter until just combined and no lumps are visible.

Fold in mandarin oranges. Divide batter into prepared muffin pan. Sprinkle with sugar and bake for 25 min or until the muffins are golden and the toothpick inserted into a center of the muffin comes out clean.