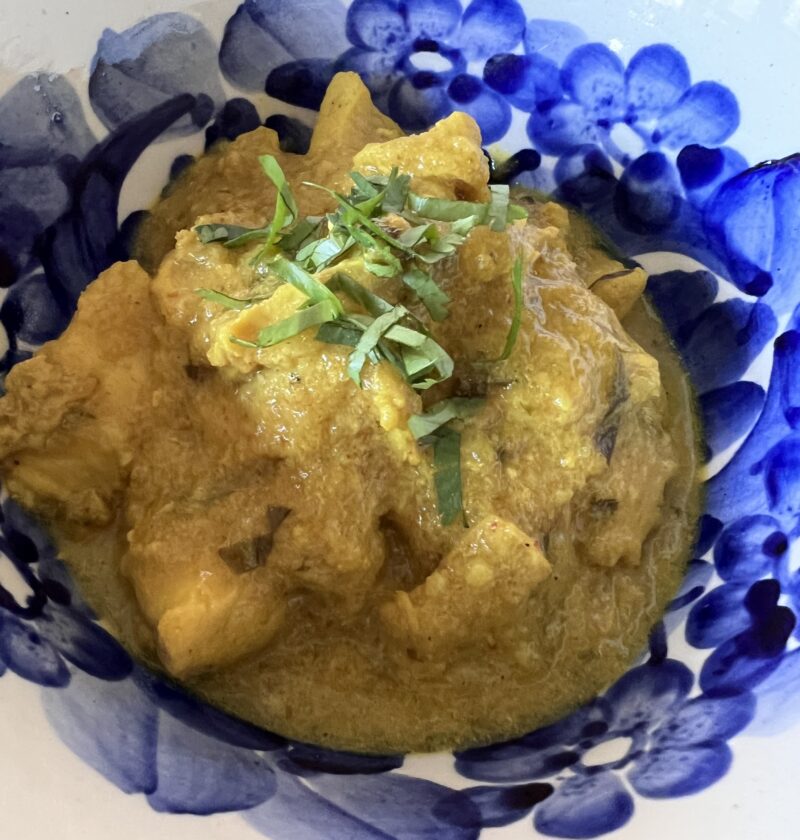 The Thai Mango Chicken Curry dish came out of my love for mangoes. They are accessible, relatively inexpensive, and available throughout the year. In season from May to late August, they provide a super fresh, enjoyable flavor. The taste is always great and the benefits of eating them are significant as they contain vitamins C,...
I love beets and this beet salad with onions is one of my favorite side salads. Served cold, it will complement any meat dish. The beets can be baked unpeeled the day before. Assembly is quick and simple. The onions add crunch and a bit of spice. For people who do not favor the intense...
This no-bake cream cake is light and elegant. It is very flavorful and delectable and is my most favorite go to no bake dessert. This cake is perfect for summer entertaining or any holiday or potluck celebration. It is very simple to make and does not require any cooking experience.  There are only seven ingredients in this dessert, and five of them are different flavors of Jell-O. The flavors/colors of Jell-O can be coordinated with the type of holiday that is celebrated.  Preparation is short, but several hours of wait time are required for the Jell-Os to get firm and to make the cream cake stable.