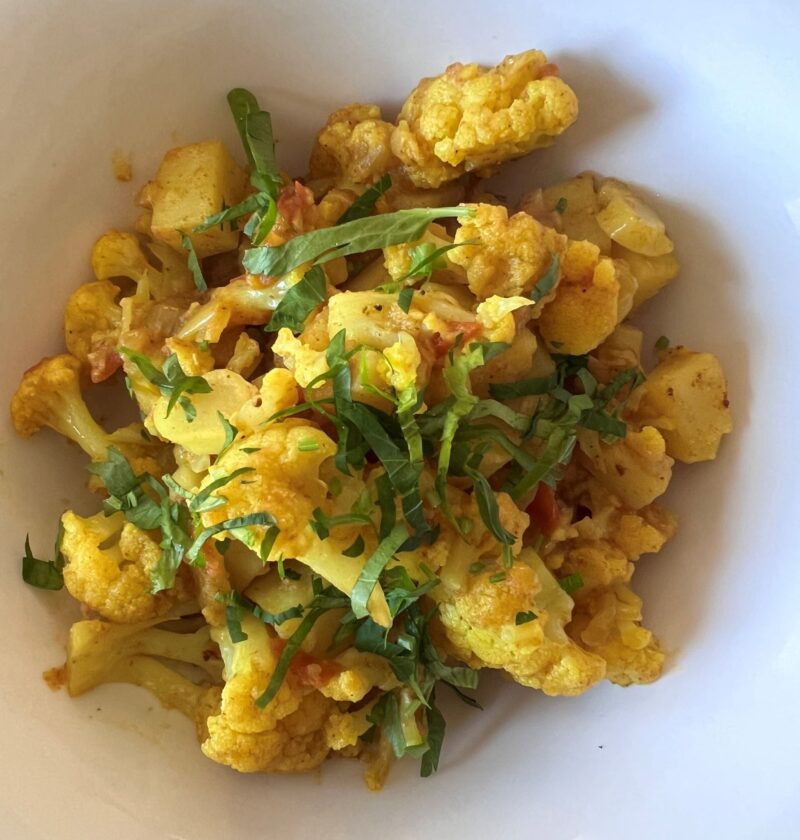 Aloo Gobi translates to potato (Aloo) and cauliflower (Gobi) curry. There are different versions of Aloo Gobi. This recipe makes a Punjabi style (North Indian) dish, which means that there is no sauce, and the vegetables are sautéed with oil in their juices and with spices.  This curry is easy and quick to make; the...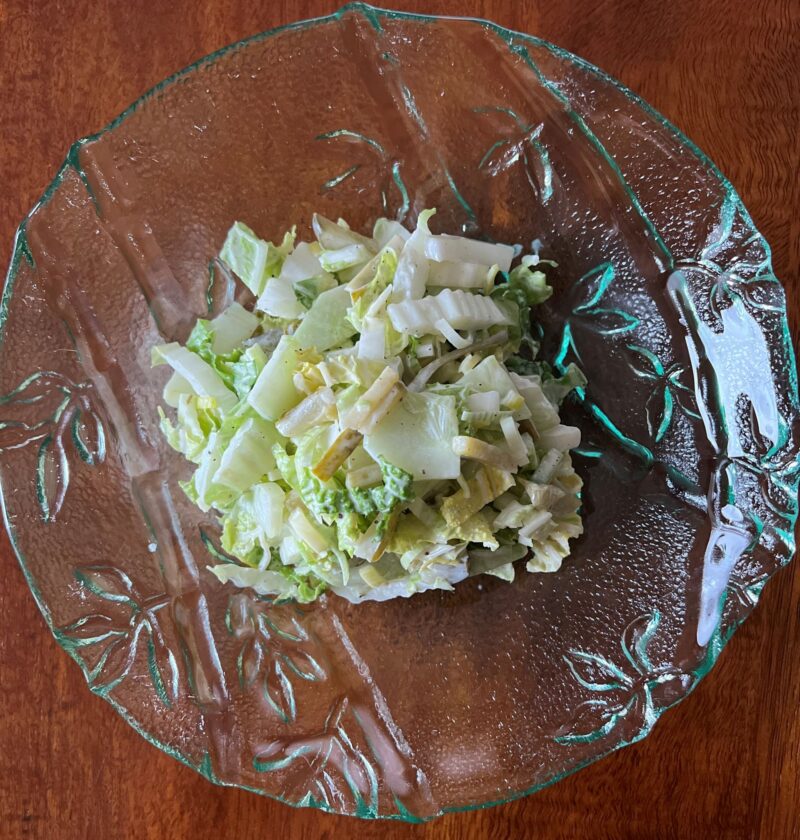 Napa cabbage salad with leeks and pickles has a savory taste.  It is delicious served with any kind of meats, sandwiches etc.  This salad is opposite in flavor to the first Napa cabbage salad I introduced on this blog:  Napa Cabbage Salad with Carrot and Apple The taste is original, sour and salty with a...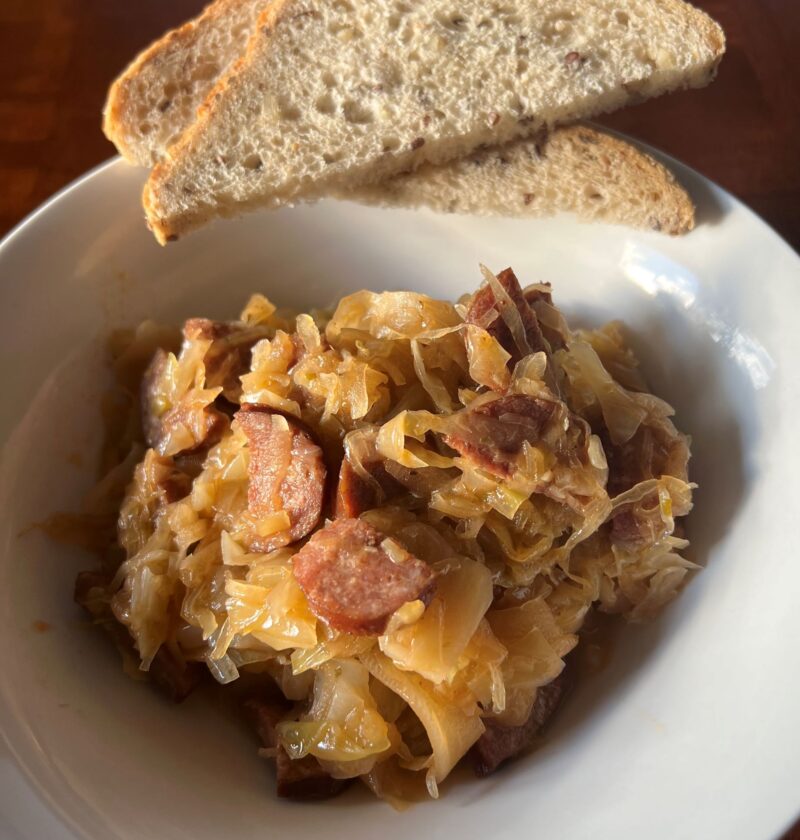 Hunter's stew, or Bigos as it is called in Poland, is a national Polish dish. It is very popular, and almost every family prepares it in their own way. All versions of Bigos have two main ingredients: sauerkraut and fresh cabbage. The rest varies and can include fresh and cured meats, kielbasa, dried mushrooms, prunes,...