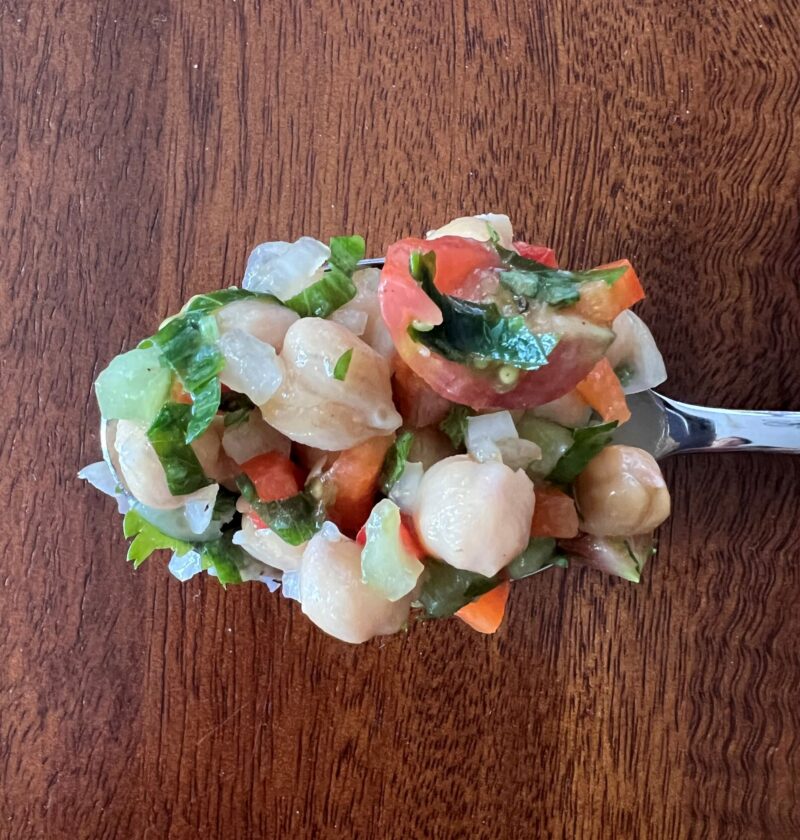 Yields:

8 Servings
Difficulty:

Easy
Prep Time:

20 Mins
This chickpea salad is loosely based on Mediterranean style of salad. It is light, healthy and full of flavor. This is my favorite addition to grilled meat in the summer and lunch sandwiches in cooler months. It tastes great eaten alone or with a piece of buttered bread. The seasoning is very well balanced with just enough to coat the main ingredients and not overwhelm their natural flavor. It is lovely and delicate – definitely worth having in one's cooking repertoire.
Drain the chickpeas. Quarter cherry tomatoes and olives. Dice the rest of the ingredients. Combine all in a large bowl Make the dressing. Pour dressing on top of the salad and toss until combined. Refrigerate for at least one hour.
Notes
This salad can be enjoyed right after making but it tastes best the next day. It will last in the fridge for up to one week.