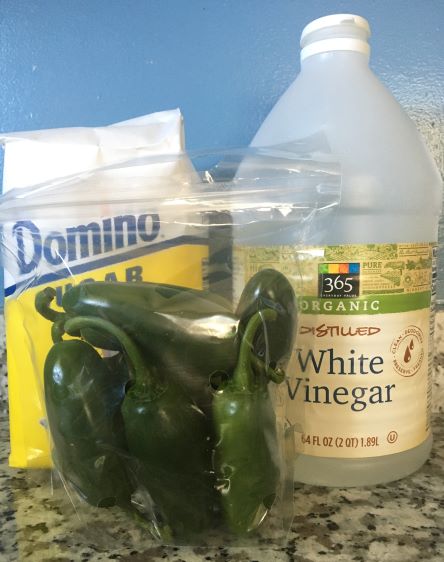 Slice jalapeños into 1mm thick rings.

In a medium size saucepan mix water, vinegar, sugar, garlic and mustard seeds (If using). Bring to a boil. Turn off the heat and add jalapeños. Stir and let sit for 10 min. They will change color from bright green to yellow/green. Many seeds will fall to the bottom of the pan.

Fish out all the jalapeños and place them in a jar. Pour the remaining liquid (through a strainer) on top of the peppers. Cool and keep in the fridge up to one month.
Notes
Use rubber gloves while slicing jalapeños. They will prevent burning or irritation of the skin due to Capsaicin, which is present on the inside of this pepper.
Sugar calms the hotness of the jalapeños. Add more for milder flavor or less for more spicy taste.