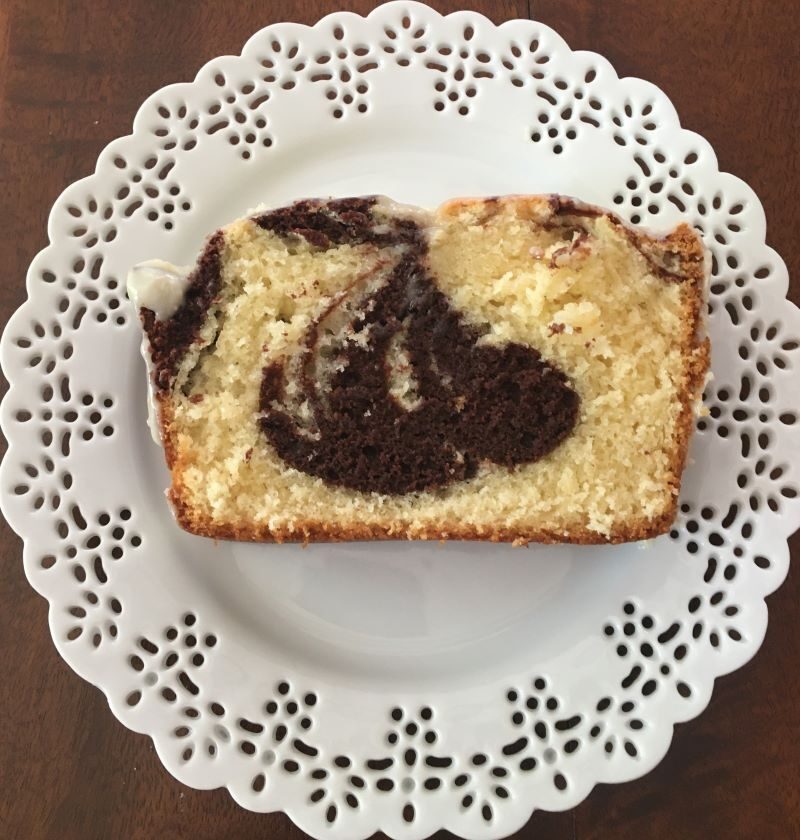 Yields:

8 Servings
Difficulty:

Easy
Prep Time:

20 Mins
Cook Time:

50 Mins
Total Time:

1 Hr 10 Mins
Start with preheating the oven to 350F. Using the unsalted butter, grease your 9x5" loaf pan.

Whisk together the flower and baking powder, set aside. Using an electric mixer, beat the butter and sugar until light and fluffy. One at the time, add the eggs and beat until combined. Mix in the vanilla. Scrape the sides of your bowl if needed. Add flower and buttermilk in two batches, starting and ending with flower. Set aside one-third of the butter. Using rubber spatula mix cocoa and boiling water. Make sure there are no lumps. Add this cocoa mixture to the reserved one-third of the butter. Stir until combined.

Using two different spoons and alternating flavors (vanilla and chocolate), transfer the butters into the loaf pan in two layers to simulate a checkerboard.

In a swirling motion run the table knife through the butters. This will create marbling. Do not overdo it. Bake for about 50min., until the cake tester comes out clean. Take the cake out of the pan and let it cool on the rack or the plate. Make the glaze.

White chocolate glaze

Mix confectioners' sugar and milk. Melt chocolate and add it to the sugar mixture. Whisk until smooth. Use immediately by pouring it all over the cake. Let the glaze drip on the sides of the cake.