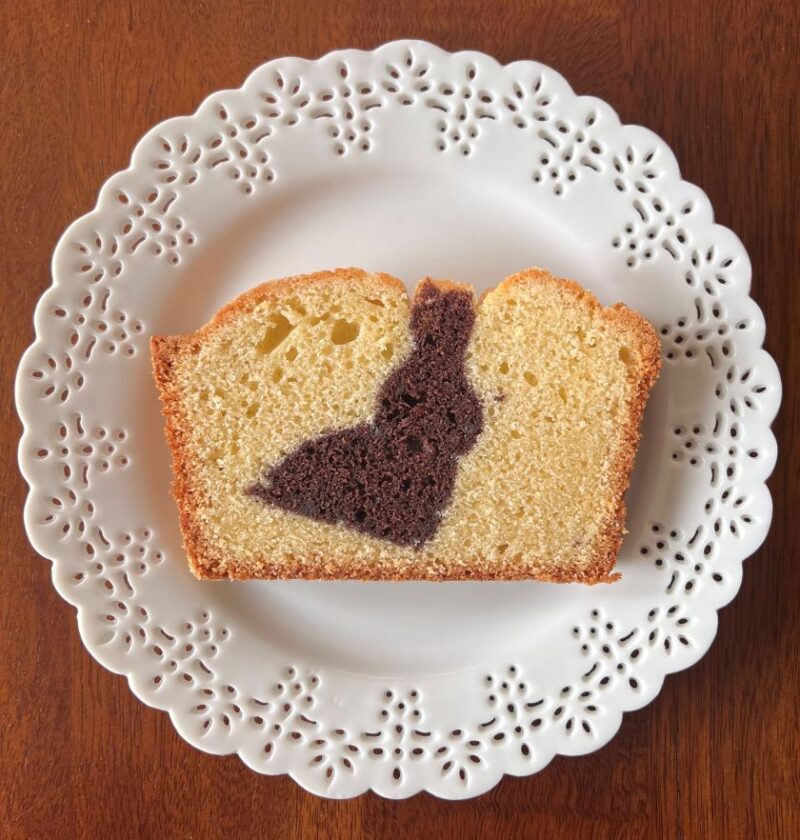 Yields:

12 Servings
Difficulty:

Easy
Prep Time:

20 Mins
Cook Time:

2 Hr
Total Time:

2 Hr 20 Mins
This elegant and tasty Easter Bunny Babka is easy to make. The secrets lie in making two babka batters and using a small, bunny shaped cookie cutter. The batters should be of different colors. After baking the darker babka, slice it and cut each slice into a bunny shape. Different cookie cutter shapes like egg or lamb can be used instead of bunny. Using the same size (as before) baking pan, line up the bunnies inside the pan and cover them with the second (light in color) babka batter. The baked result is not only delicious but also pleasing to the eye. The cake makes a great presentation.
Adjust Servings
Chocolate Babka

Vanilla Babka
Make chocolate babka first. All ingredients should be room temperature. Using an electric mixer, mix butter and sugar until light in color and fluffy. Add eggs, one at the time, mixing well each time. Sift flour, baking powder, cocoa and add it to the butter. Using a spatula, blend all the ingredients. Add milk and stir until incorporated.

Preheat the oven to 325F. Using extra butter, grease a 9x5" loaf pan and sprinkle it lightly with flour. Pour babka batter inside, even it out and bake for 50-60 min or until toothpick inserted into the cake comes out clean.

Cool cake and slice it. One-by-one cut bunny shapes out of each slice. Set aside.

Vanilla Babka

Make the batter the same way as with the chocolate babka.

Using a greased loaf pan, pour a thin layer of babka batter on the bottom of the pan. Line up chocolate bunnies on top of this layer and cover with the rest of the batter. The batter will not come all the way to completely cover the bunnies but it will rise during the baking, covering them completely.