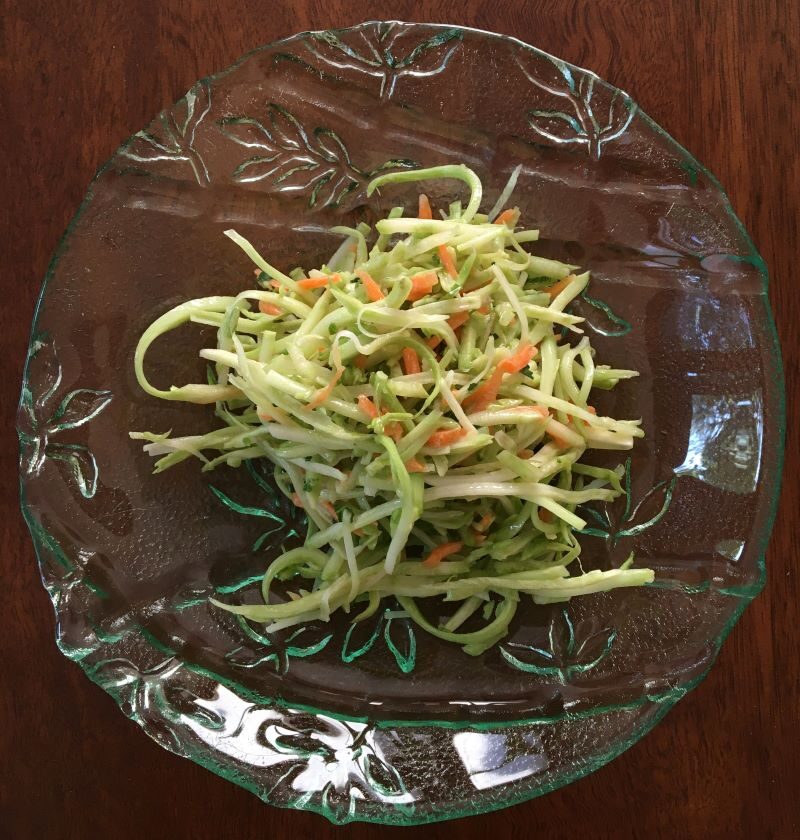 Yields:

6 Servings
Difficulty:

Easy
Prep Time:

10 Mins
Sweet and Sour Vinaigrette

Start with extracting the juice of one lemon. You should come out with about 2oz. of juice. Add the same amount of vegetable oil followed by mustard, garlic (squeezed through the press or finely chopped) and sugar. Shake vigorously for a couple of minutes, until well blended.

The final product will look smooth. It will taste great right away but will get even better if you let it rest in the fridge for 15min. The flavors will marry better. Keep it refrigerated until use.

Assembly

Unpack the broccoli slaw. Add a generous pinch of salt and mix well. A couple of minutes before serving, add the vinaigrette and mix the salad.
Notes
For an additional sharpness, sprinkle the salad with chopped cilantro or parsley.