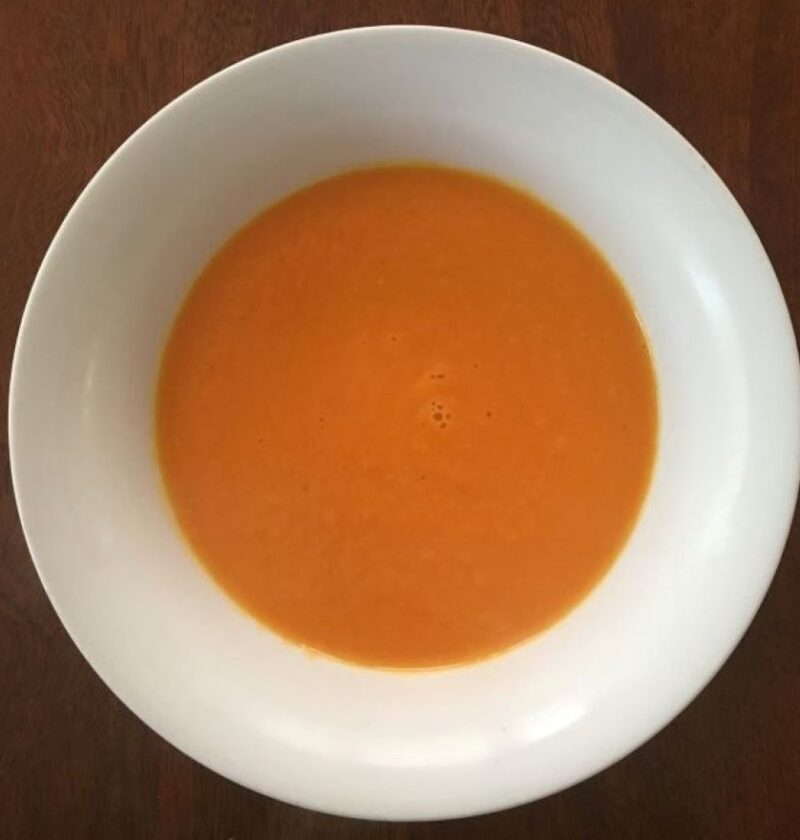 Yields:

4 Servings
Difficulty:

Easy
1. On a medium flame sauté onions in butter until translucent and soft.

Add carrots and season with salt. Sauté for additional 5min.

Add water, rice and sugar.

Lower the flame and simmer the soup for 15min. or until carrots are soft and rice is well cooked.

At the the end of cooking add fresh ginger.

Purée the soup using blender. Adjust seasoning and enjoy.