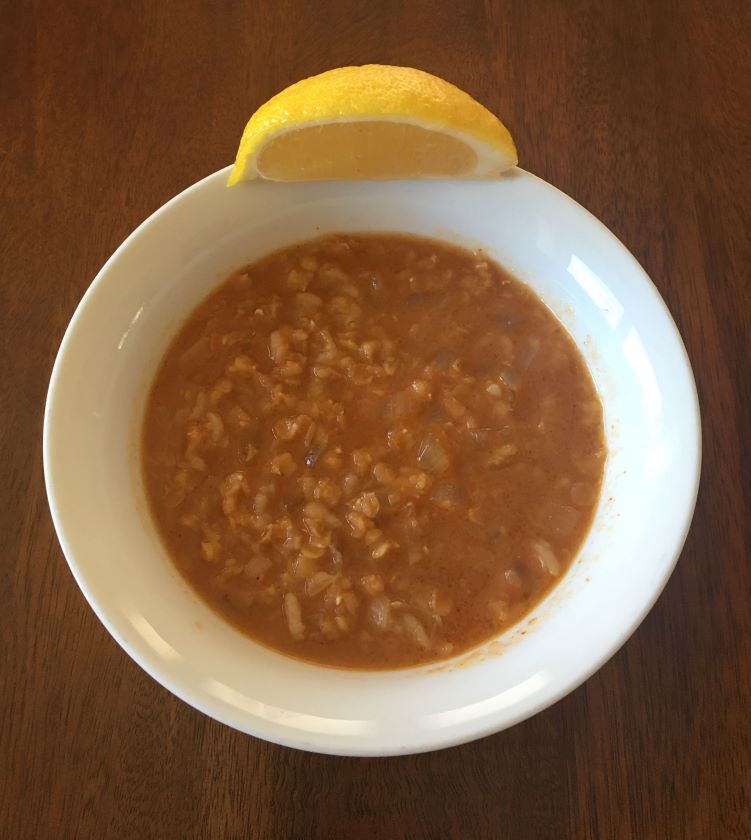 Yields:

8 Servings
Difficulty:

Easy
Prep Time:

5 Mins
Cook Time:

20 Mins
Total Time:

25 Mins
Start with fine dicing the onions. In a large saucepan over medium heat, melt the butter. Add onions plus 1 tsp. of salt and sauté until onions become soft and glossy. Add garlic, sweet paprika and cumin. Cook until fragrant, about 30sec.

Add tomato sauce, stir and bring to a boil. Follow with water, lentils and rice. Bring to a boil. Lower the heat and add chipotle chili pepper.

Cover the pot and simmer until the lentils and rice are cooked and plump (about 10min.). The soup should become thick. Turn off the flame and finish with a few dollops of butter (1 tbsp.). Serve with lemon wedges (If using) or drizzled with olive oil.
Notes
Red lentils cook very fast, breaking down and plumping up. For a nice, coarse texture, do not overcook this soup.
Here is a link to good quality lentils:
Red Lentils