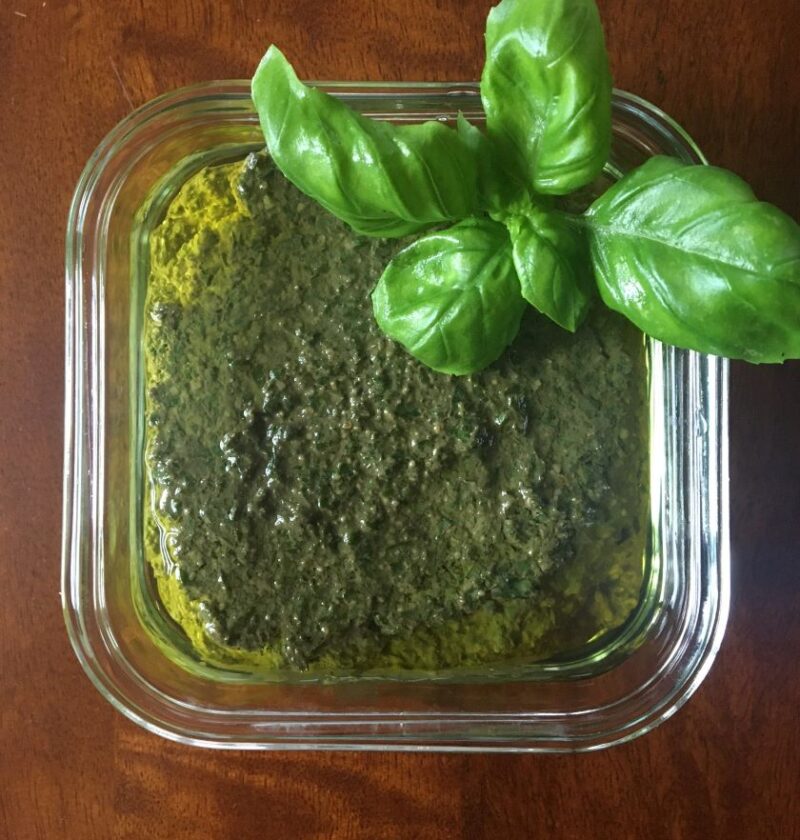 Yields:

1 Serving
Difficulty:

Easy
Prep Time:

10 Mins
Wash basil and pat it dry with a paper towel. Tear off all the leaves, discard the stems. Set the leaves aside.

Chop walnuts and cut cheese into small cubes. Using a food processor, pulse the nuts and cheese until finely ground. Add all of the basil and switch from pulsing to "ON". While the food processor is running, start adding olive oil. It needs to be done in a small and steady stream. This will help to properly emulsify the sauce.

The final product should look and feel like a paste and not be too watery or too dry. Move the sauce to an airtight container and top it with olive oil. This will prevent the color from changing to gray.
Notes
Pesto can be stored in an airtight container in the fridge for up to two weeks.
When the sauce comes in contact with air, the color of the exposed part (top)will change to a grayish color. This will not affect the taste. To maintain a nice green color keep it covered tightly with a plastic wrap or topped with olive oil and covered with a lid.