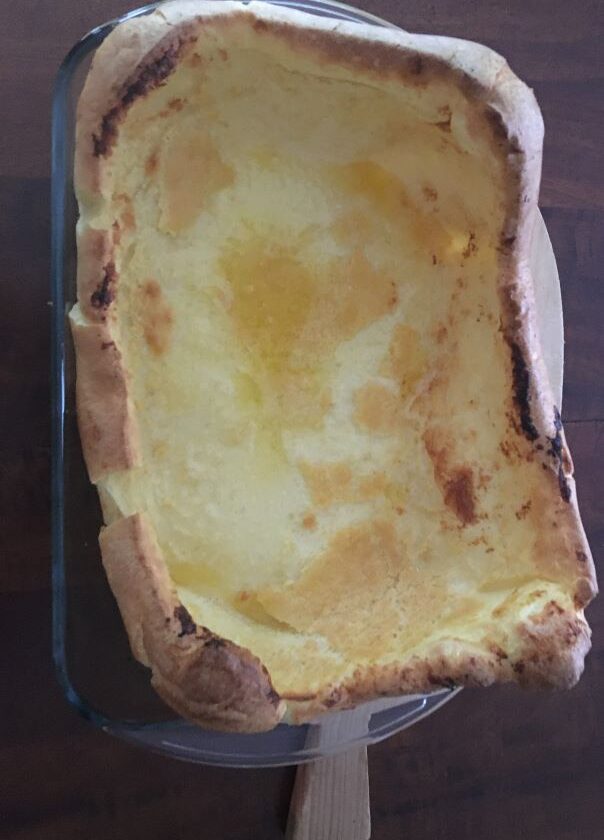 Yields:

6 Servings
Difficulty:

Easy
Preheat oven to 450F. Slice the butter into 6 pieces and place them in a 9x13" baking dish.

In a large bowl using a whisk, mix milk, eggs and vanilla. Add four and continue mixing until smooth. Set aside.

When the oven is almost preheated, place the baking dish in it and wait until butter is hot and sizzling. Take the dish out of the oven and gently pour the pancake butter into the hot pan.

Bring it back into the oven and bake for about 25min. or until it looks puffed up and the color is golden brown. Slice it and serve immediately with your favorite syrup or sprinkled with powdered sugar.
Notes
This recipe can be easily made half size. Just use half of the ingredients and a square (8") pan.